Capacity Update
Hand Polishing Any hand held components, all finishes
Nuts, Bolts, Plates, Brackets, small fabrications, deburing of pressings/castings for painting etc. We can also provide finishes for plating and anodising.
Centreless Polishing
We can polish tubes up to 4' n.b. and in lengths ranging from 100 mm to 7 mtrs long. We can mirror polish tube from a satin to a good mirror finish for marine and balustrade use.
Through Feed Linishing
A garboli linishing machine to linish oval and curved sections of tubes. We can also dull polish strips and flats up to 150 mm wide and 6 mtrs long. For mirror polishing we can only polish lengths with a maximum of 2 mtrs Box sections and angles up to 50 mm square.
Flat Bed Linishing
We have a narrow belt sanding machine on which we can dull polish larger plates up to 1 mtr square, wider flats and strips, box type fabrications and larger angles and box sections.
Flexible Polishing
We can flexi polish a variety of items such as hand rails, vessels and large fabricated items.
Plant
Over the years we have invested heavily in machinery to meet customer requirements and are constantly looking at ways of improving our service to our customers.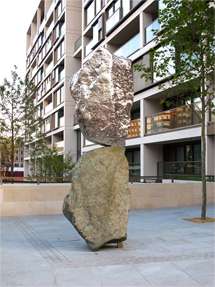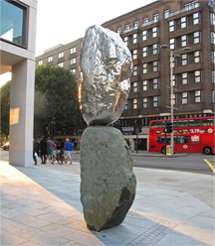 Glorious Beauty by Simon Hitchens